T&T Honda: Your Authorized Clarity Dealer

Clarity Plug-In Hybrid FAQ

Can I take the Clarity to any Honda dealer for repairs?

Only Clarity Authorized Honda dealers are qualified to work on the Clarity Plug-in drivetrain. (Other issues can be addressed at any Honda dealership.) Clarity Authorized dealers like T&T Honda have specially trained staff as well as equipment designed specifically for servicing the Clarity.
What is the all-electric range?

The Clarity is equipped with a 17-kWh battery pack which is estimated to provide up to 76 km* all-electric range, the longest of any plug-in hybrid in the intermediate sedan segment. Your range will vary depending on various factors such as: how you drive, how you maintain your vehicle, driving and weather conditions, powertrain condition, and other factors.
What is the total driving range?

For longer trips, the Clarity can utilize its hyper-efficient 1.5-liter Atkinson cycle 4-cylinder engine to generate electricity and, under certain conditions, to act as a direct power source, resulting in an overall driving range rating of approximately 547km.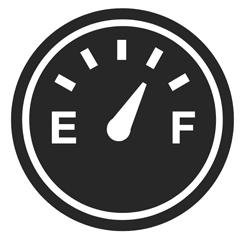 What fuel economy can I expect?

When in Electric (EV) mode, the Clarity is a hyper-efficient car rated at an impressive combined electric/gasoline fuel consumption of 2.1 Le/100 km, easily putting it at the top of its class. The combined city/highway fuel consumption for the 1.5-litre Atkinson cycle gasoline engine is rated at an impressive 5.6 L/100 km.
To help compare the efficiency of vehicles that use electricity, electrical energy consumption is converted using a conversion factor into gasoline litres equivalent per 100 kilometres (Le/100 km). One litre of gasoline contains the energy equivalent to 8.9 kilowatt hours of electricity.
How long will the battery last?

The battery is designed to provide many years of reliable service, and is backed by an 8-year, 160,000 km warranty.
How long does it take to charge the Clarity?

When plugged into a standard household outlet with the included charging cable, the battery in the Clarity can be charged in as little as 12 hours. The Clarity can be charged in as little as 2.5 hours when plugged into a level 2 charging station (240V).
How frequently do I have to charge the battery?

You should charge your Clarity as often as possible to enjoy the most kilometres through the all-electric drive. There's no need to worry about running out of charge while on the road as the gasoline hybrid system will start functioning provided you have gasoline in the tank.
Can I plug into any wall outlet at my house?

The Clarity includes a 120-volt charger that can be plugged into a 120-volt wall outlet. It is recommended to use a dedicated 120-volt GFCI outlet (not shared) with a minimum requirement of a 15 amp circuit, and that a licensed-electrician confirm the suitability of any outlet you plan on using.
Is the Clarity required to have gas in the tank?

The Clarity should never be driven without gasoline in the tank. Although Electric (EV) mode is available under certain conditions, the vehicle requires gasoline in order to properly function.
[contact-form-7 404 "Not Found"]